Forklift Operator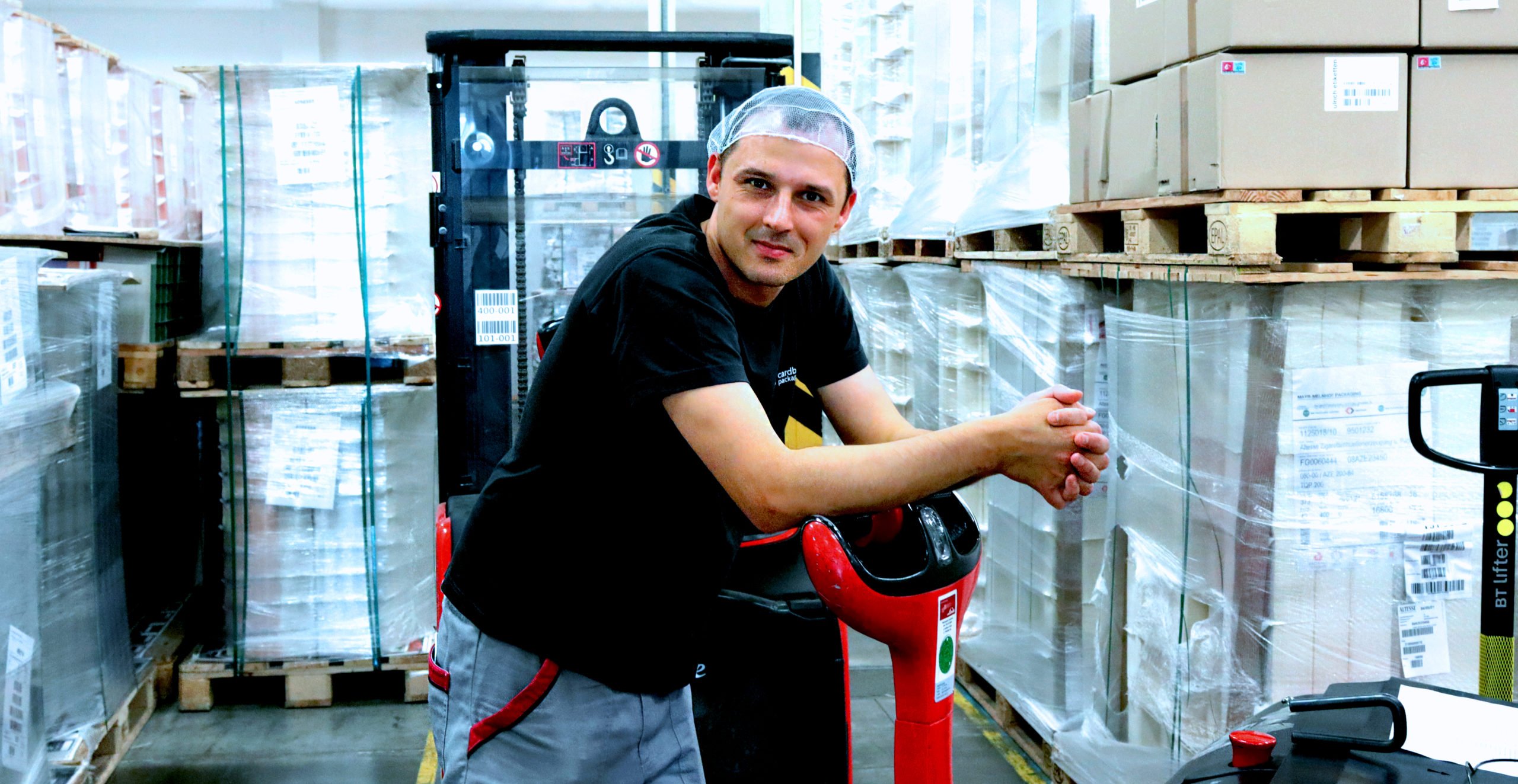 The fast-growing international producer of high quality and sophisticated carton packaging primarily within the food industry, located in Pennsylvania, is looking for a coworker in the team for a position of
FORKLIFT OPERATOR/MATERIAL HANDLER/PACKER-SHIPPER
Operates Forklift in printing facility. Responsible for material movement throughout the facility as well utilizing strapping and wrapping equipment to prepare finished goods for shipment to customer.
The Forklift Operator has the capability to learn various steps in our manufacturing process. It is our goal to promote from within and develop our operators to move to the next level as a Press Helper, Die Cutting Operator or Pressman. We are looking to hire someone with the desire to learn and move up the latter in our manufacturing facility.
Job Type: Full-time, night shift.
Job Duties:
Responsibility for overall operation of forklifts and pallet jacks

Responsibility for providing raw materials to printing presses

Moving Work in Process material to various pieces of finishing equipment

Monitoring the status of materials and moving it to next stages in the manufacturing process

Operate pile turning equipment to turn skids over to prepare them for next stage in manufacturing process

Provide support to equipment operators, packing finished products on pallets and shipping them to their destination

The split for this position is 33% Forklift Operator, 33% Material Handler, 33% Packer-Shipper of finished product to it's destination
Benefits:
401(k)

401(k) matching

Dental insurance

Health insurance

Life insurance

Paid time off

Vision insurance
Experience:
Forklift: 1 year (Preferred)
Cardbox Packaging, Inc is committed to a diverse and inclusive workplace. Cardbox Packaging, Inc is an equal opportunity employer and does not discriminate on the basis of race, national origin, gender, gender identity, sexual orientation, protected veteran status, disability, age, or other legally protected status.
Contact us for more information.